Charity's Jenny supports
>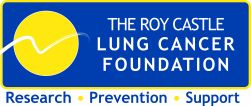 Roy Castle
The Roy Castle Lung Cancer Foundation is the ONLY charity in the UK wholly dedicated to defeating lung cancer.
This is what we do…
Fund research into the early diagnosis of the disease
Provide support to patients and their families
Help people to quit smoking and providing anti-smoking education for children and young people
Give a voice to those affected by lung cancer through our campaigning work
This is why we exist…
You are just as likely to die from lung cancer today as you were if you were diagnosed forty years ago (3.2% in the early 1970s to 5.3% in 2007).
Lung cancer is the UK's biggest cancer killer, with almost 35,000 people dying every year – that's one person every 15 minutes.
Each year, around 39,750 people are diagnosed with lung cancer in the UK, that's 109 people every day.
It is known as the Cinderella Cancer as less than 5% of all funding is invested in research into lung cancer.
Jenny has worked with Roy Castle quiet a few times with donating money from shows she has been in such as Family Fortunes, various celebrity shows, Famous and Fearless and more.
Jenny was given an award from the chairy called Rita Frost award in her mothers name.
Official site: roycastle.org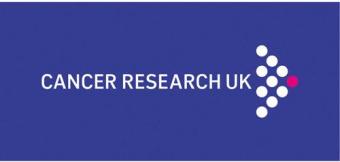 Cancer Research UK


Our aim is to save lives from cancer. We do this through funding world-class research, providing information for patients, health professionals and the public, and influencing public policy to keep cancer at the top of the health agenda.

More people are beating cancer than ever before thanks to our work and your support. Explore our interactive timeline to discover highlights of what we've achieved together over the past decade since Cancer Research UK was formed. Just use the arrows or drag the bottom bar to scroll left and right, use the vertical bar to zoom in and out, and click on an individual achievement to find out more.

Jenny has worked along with Cancer Research UK a few times and donating money from Fee from I'm a Celebrity and The Swim.

Official site: cancerresearchuk.org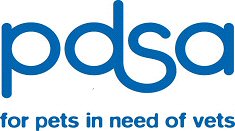 P.D.S.A.
PDSA is the UK's leading veterinary charity, caring for more than 350,000 pet patients belonging
to people in need. Our mission statement and priorities are a statement of why PDSA exists, what we aspire to and the impact we would like to have on the health of pets in the UK.To care for the pets of people in need by providing free veterinary services to their sick and injured animals and promoting responsible pet ownership.
Official site: pdsa.org.uk