How our Christmas trip to England was in my head, was very different to the reality.
In my head; long wintery walks, finishing up in quaint pubs with log fires.
The reality; short freezing walks with moaning kids, me covered in mud from carrying babies with very muddy boots and finishing up in the soft play.
In my head; kids in bed by 20:30. Fire on, me on the sofa wearing slouchy jumper, naughty knickers, over the knee socks, watching movies, snuggling my husband with a glass of Baileys in hand.
The reality; getting the kids in bed much later than planned every night, then collapsing on the bit of the sofa we can actually see, amongst all the masses of Sofia the 1st, Peppa Pig and Transformers paraphernalia, whilst still wearing the various amounts of food and snot I normally accumulate throughout the day and staring like a zombie until we drag ourselves to the shower and then to bed.
In my head; casually meandering around the shops, buying all the amazing things the Great British High St has to offer and all the things I miss when I'm in Ibiza. Spending hours in Boots, just buying stuff….I love Boots. I love stuff.
The reality; didn't happen. Quick whizz around TkMaxx, bought large house things I now need to get shipped home…aka a complete ball ache.
In my head; massages, hair appointments and HD Brows. Looking like a yummy mummy swanning around Cheshire with my beautiful children.
The reality; no, no and nope. I have literally looked like a neurotic cave woman for 2 weeks, which was apt as I felt like one. And yes my children are beautiful but kids are kids and once theres more than 2, it doesn't matter how well mannered or lovely they are, it turns into Jez Kyle Junior On Tour, its horrible. You are literally sick of the sound of your own voice. Blah, blah, blahhhh.
In my head; visiting friends and relatives and being full of festive cheer.
The reality; week 1 – worst cold ever…only thing I was full of, was snot. Oh and Lemsip. (I didn't even want wine!!!) Week 2 – in A&E with a stomach hernia (Yep I thought it was something only old people got too, but no!)
I could go on and on………
It's just so bloody stressful going away with twin toddlers. I love my kids, I adore spending time with them. But 24 hours a day for 2 weeks, not in your own environment, where you've got everything baby proofed to perfection is hard work.
Especially as Nico is a "runner" We've started calling her Forest. She just legs it in the complete opposite direction you want her to. (Tried reverse phycology, didn't work.) The simple fact is, a holiday with kids is just not a holiday for anyone except the kids…unless you're A – Nannied or Grandparented up (which we are not) or B – Somewhere with an amazing kids club, that your kids want to be in so you don't feel guilty wanting them to be there (which we weren't). We have had a lovely time but I do feel robbed of a bit of me time. Even just a romantic dinner with my hubby would of been nice. I probably sound really selfish but I've said it, it's out there….I miss my husband!!!! The next family holiday we're going to go on is going to have to be somewhere with something for everyone. And for me all that means is time…not loads, not everyday, just a little bit of space for me as me, not me as Mum. Any good suggestions greatly received.
But enough moaning, I sound like a negative noo. We did a really lovely time.
I think my favourite bits were when we drove up to Buxton to find snow, it was magical..the girls thought we were in Frozen and were looking for Anna & Elsa and Cas and I built a snowman, albeit an odd looking one. Not a patch on Olaf.
Tatton Park, we visited a few times, just so beautiful and I totally took it for granted when I lived near it. Older and wiser I guess (although not old enough for a hernia!). Especially when we went to see Santas reindeer on New Years Day….they were obviously still recovering from their marathon of a Christmas Eve. And it sounds silly but we don't have good soft plays in Ibiza so taking the kids there was a real luxury. The "head over heels" soft play in Wilmslow was just brilliant. Really clean, lovely staff, the baby area is huge, loads for Caspar too and the Disco or as we called it "the baby rave" was fab. Think we're going to build one at home…although it'll probably end up with me and my friends in it…padded floor comes in handy after a few mojitos and ye olde caterpillar moves come out.
Anyway here are some photos of our trip, we made some lovely memories….but I'm glad to be home to our dogs, safety plugs, padded corners and cupboard locks.
Too blessed to be stressed.
Moan over.
Peace out.
Happy to be home (until next time)
Frosty x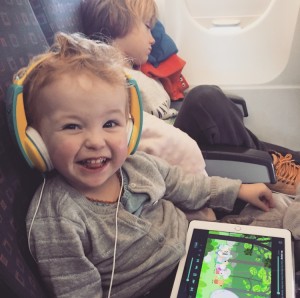 Travel plan was…..babies sleep, Cas on the iPad. Wrong.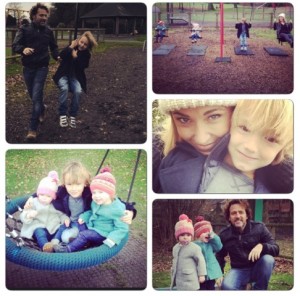 Park O'clock.
Nico and Papa at Pizza Express.
Trafford Centre.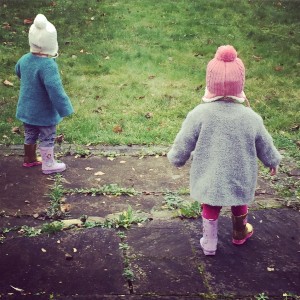 Welly-gate.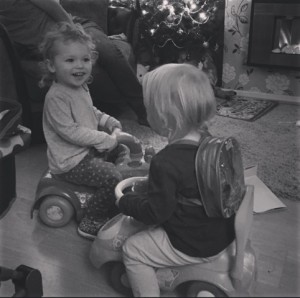 Nico hanging with her cousin Tals.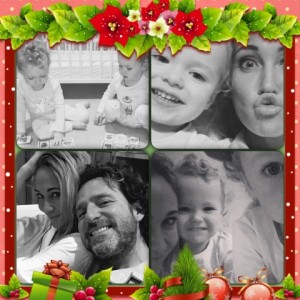 Christmas Eve … New Pyjamas tradition.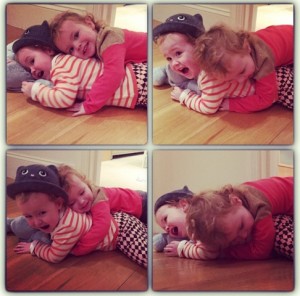 Nico winding Blake up.
Christmas Day.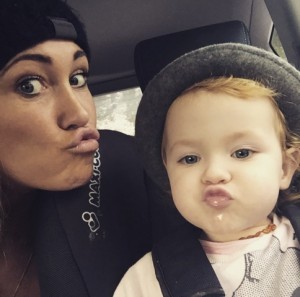 Car selfie.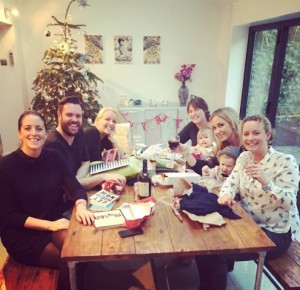 Christmas catch up with my besties (minus Nic).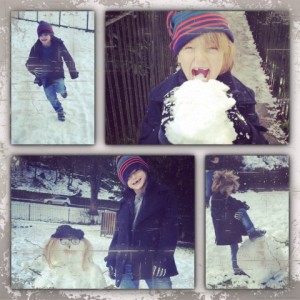 He's snow nutter,honest.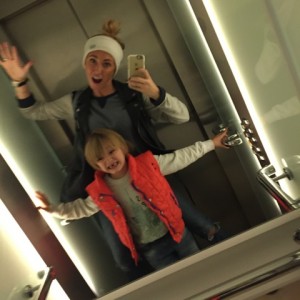 Lift selfie.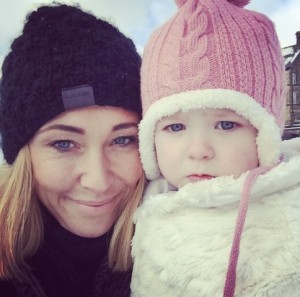 Snow selfie.
Us.
Tatton